Nothing matters, everything counts. 
Simple moments and tiny habits end up cumulating and making a big impact.  This work shows the integration of "small things" into a blanket of energy that colors and shapes our lives.   
All of these "imprints" speak to repetition and incremental change. They incorporate both structure and flow, sticky patterns and fluid change.  
Available as 24" x 36" or 40" x 50" prints 
Click on any image to scroll through larger views
Skip to the bottom to learn more about these sizes and ordering
We're wired to notice the sensational — the weird, vulgar or sexy.  Words and images that shout.  It's difficult to say if these "hits" make us feel uncomfortable or turned on, but we're strangely addicted regardless.  
Here the background squares symbolize the "snapshots" we encounter daily -- like the little squares on our Instagram feed, or the words that stand out from the headlines.  The spilled glass illustrates the fragmented nature of these inputs and the unique, colorful narratives we create.  What a beautiful mess.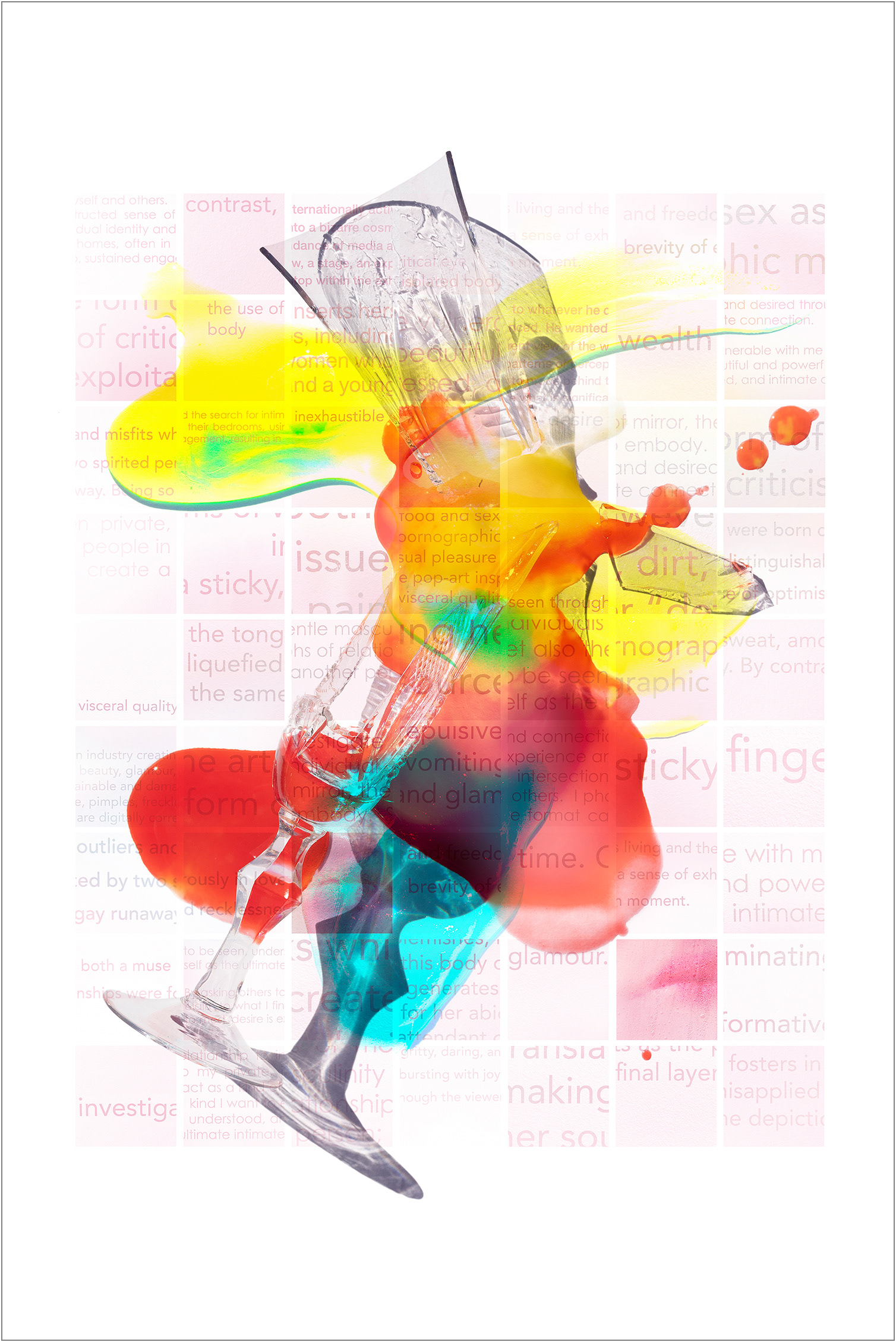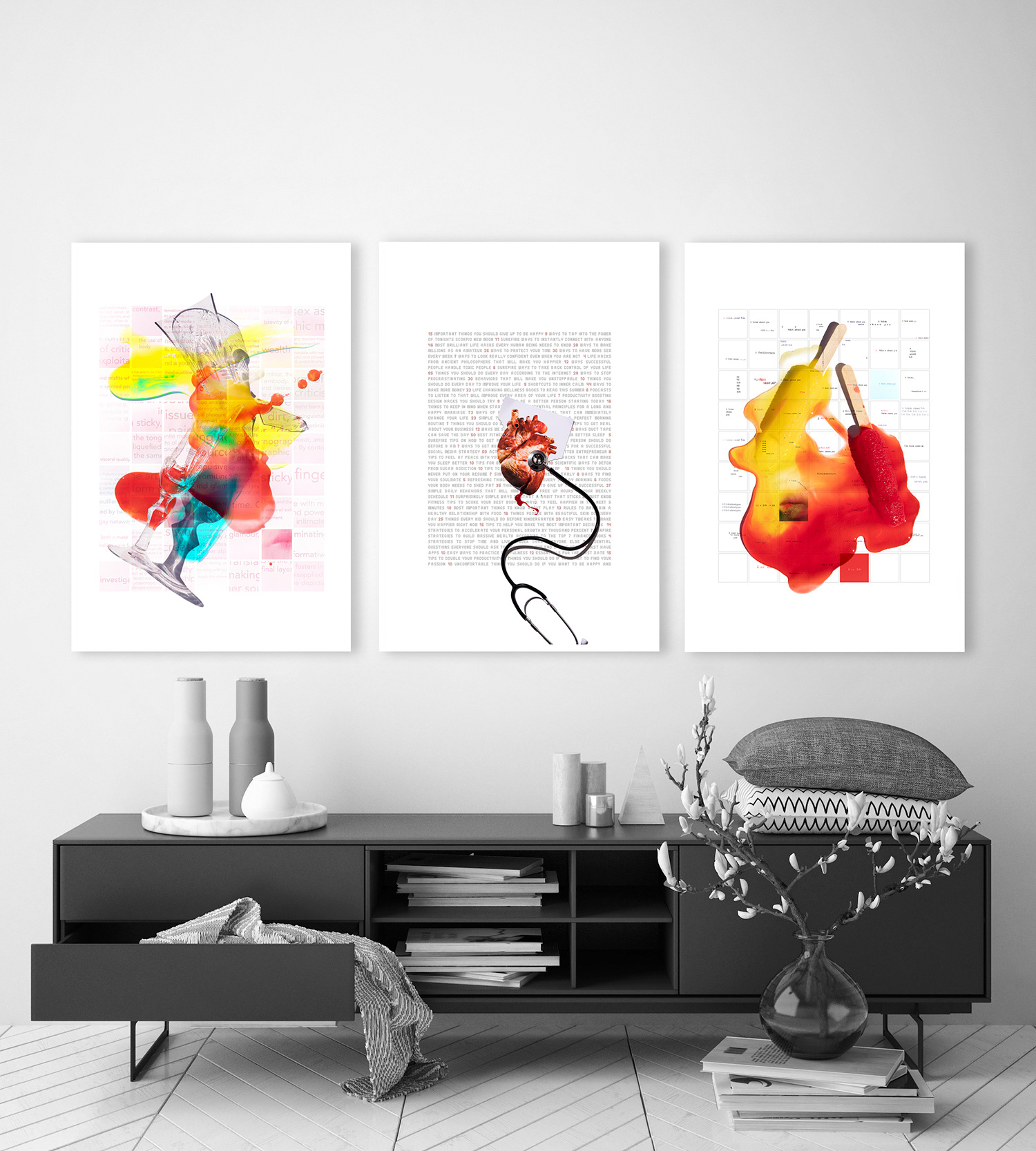 Colliding with inspiration takes up significant space in our daily lives.  Our focus on a person or idea moves through phases of hot passion and chilling indifference, transforming every single day.  Within each such cycle, we get to observe our worth and our vanity, creating endless new shades of understanding.
Here the background squares could be viewed as calendar days -- the agreed-upon structure of time that keeps ticking in a predictable manner.  The melting pops speak to our emotional blending with our "lover".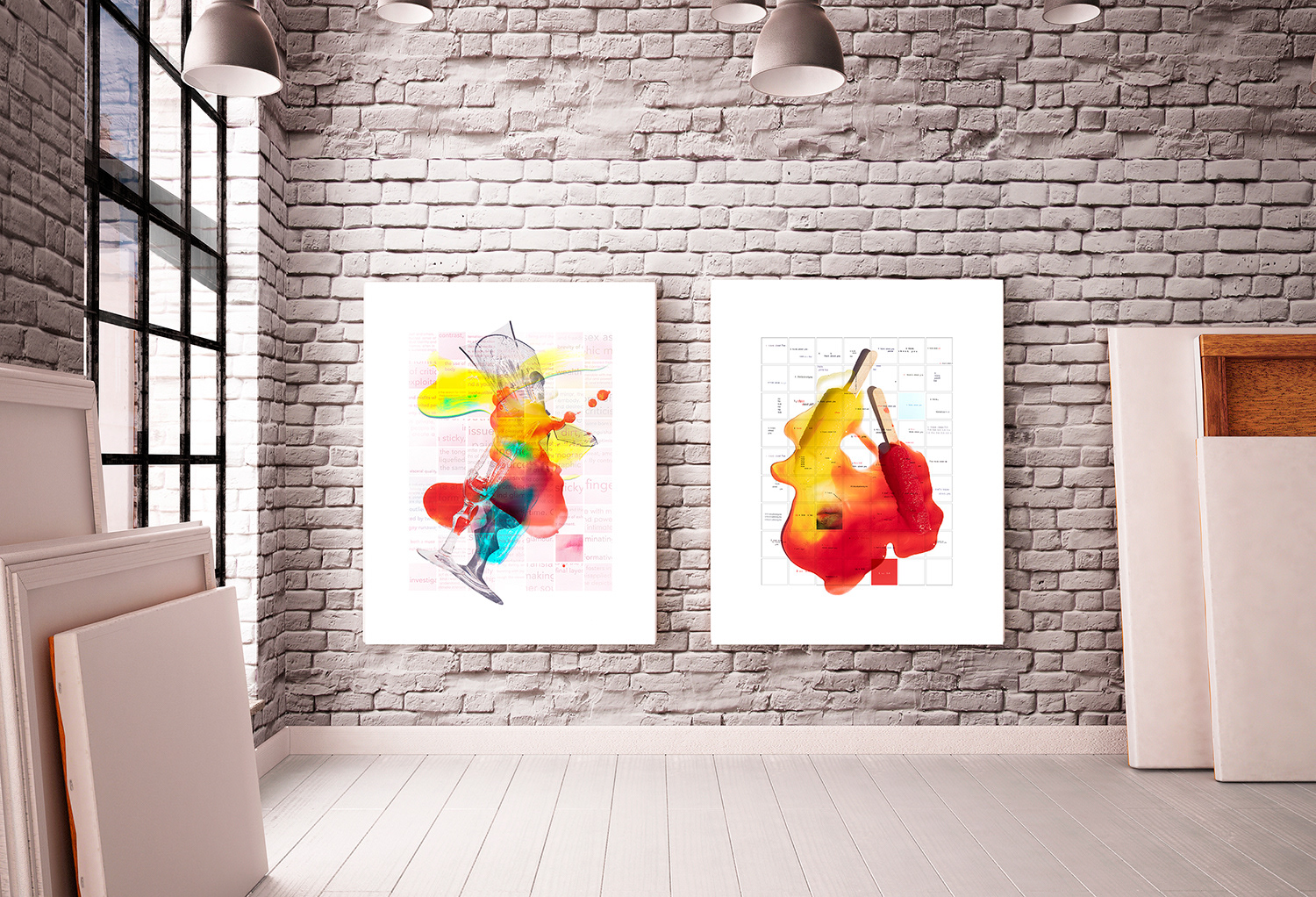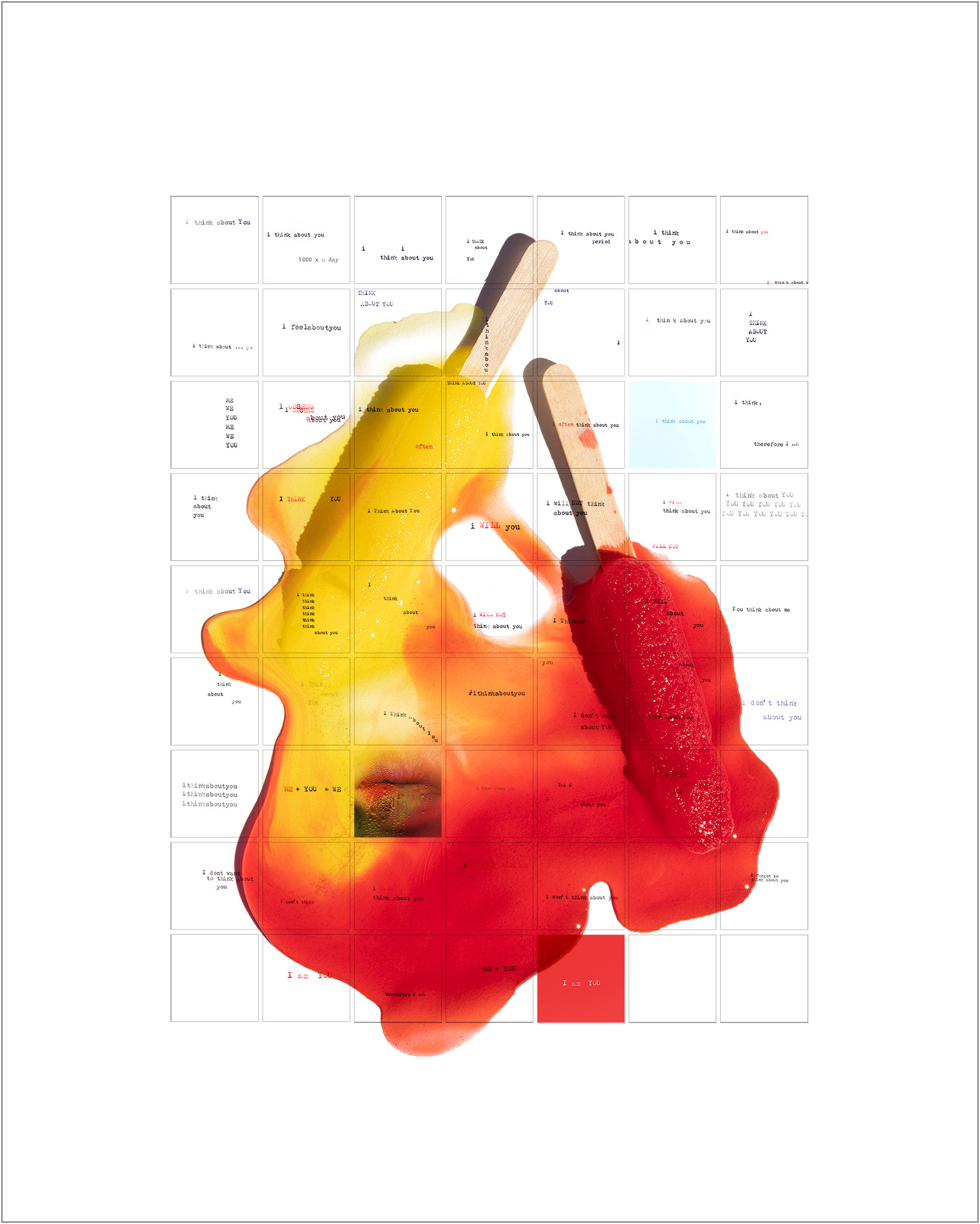 As someone who spent a number of years in marketing, I truly appreciate the zest of attention-grabbing headlines.  It's highly recommended to include numbers (like in "10 top secrets") and words that convey urgency of action and ease of use.
Yet, when seeing 100s of expertly-written headlines in my own inbox, I occasionally feel my heart bleed.  This piece encourages me to stay balanced: to continue being a life-long student, but also listen to what I know in my heart to be true and right for me.
24" x 36" print on 24" x 36"
40" x 50" print on 40" x 50" sheet
I deliberately chose these sizes, because they are standard frame sizes in the U.S. — which means that cost-effective options are available everywhere.  With a clean white frame, you'll have a contemporary piece that goes with any style.
These prints can stand on their own or make a wonderful addition to your gallery wall. I love gallery walls, because they create an elegant space for mixing drawings, posters, maps and photographs -- works from our family and friends, and the artists we love.
Visit this Pinterest Board to gather ideas for your (new) gallery wall, and how a collection of small works can make a big impact in your space.