I created this first collage in awareness of change in global ecosystems, and how connected everything truly is. 
I used both physical and digital collage techniques to combine images from Iceland and Costa Rica, indicating the increasingly blurred lines between physical and digital experiences of our daily life. 
While photographing the collage, I accidentally broke a heirloom crystal class.  It instantly became a part of the image, signifying the heirloom nature of environmental beauty and natural resources.  In my culture, breaking a glass also means "good luck" or a positive breakthrough.  It reminds me of staying mindful in my own choices of consumption. 
This image truly stands out at a large size.  
Click on any image to scroll through larger views.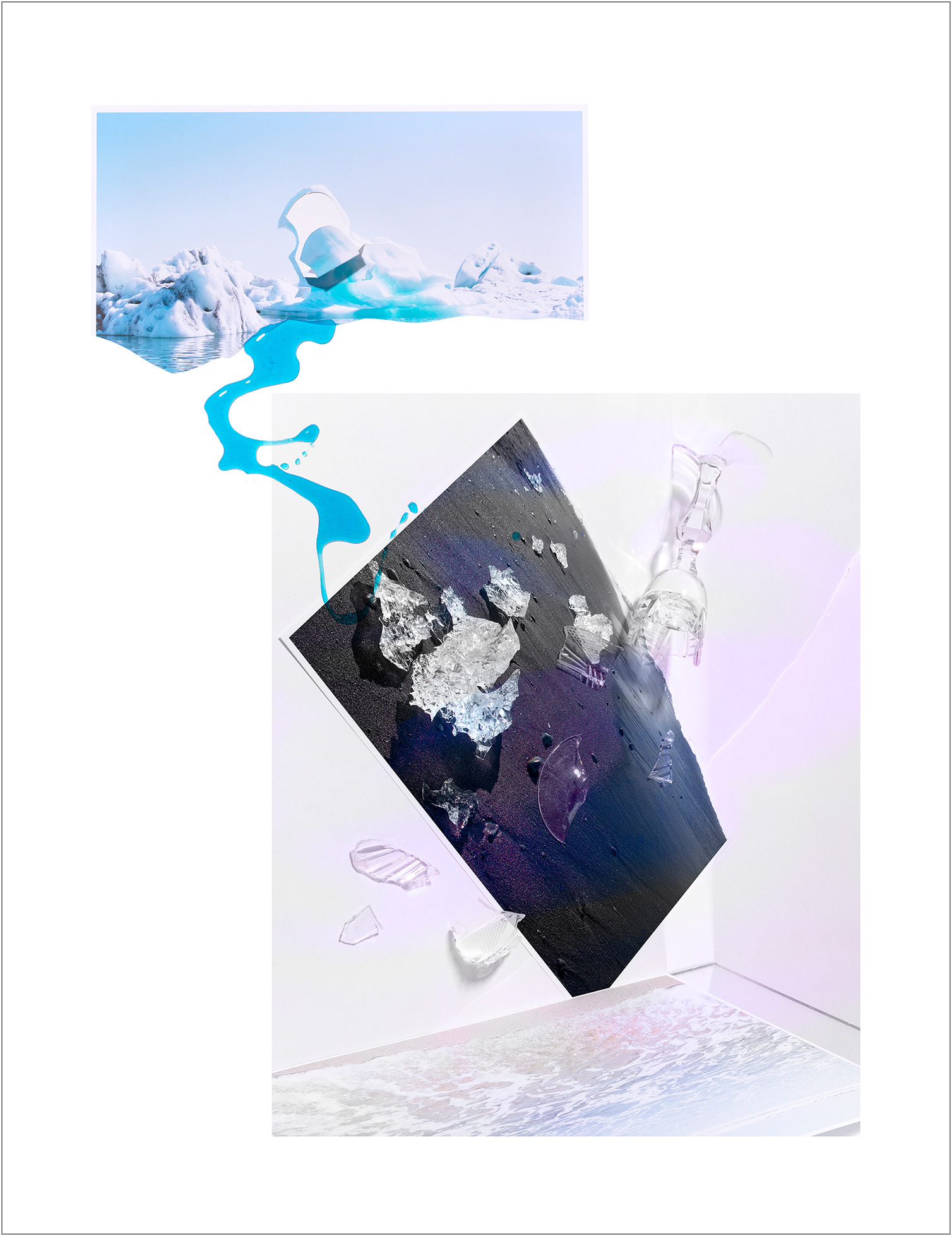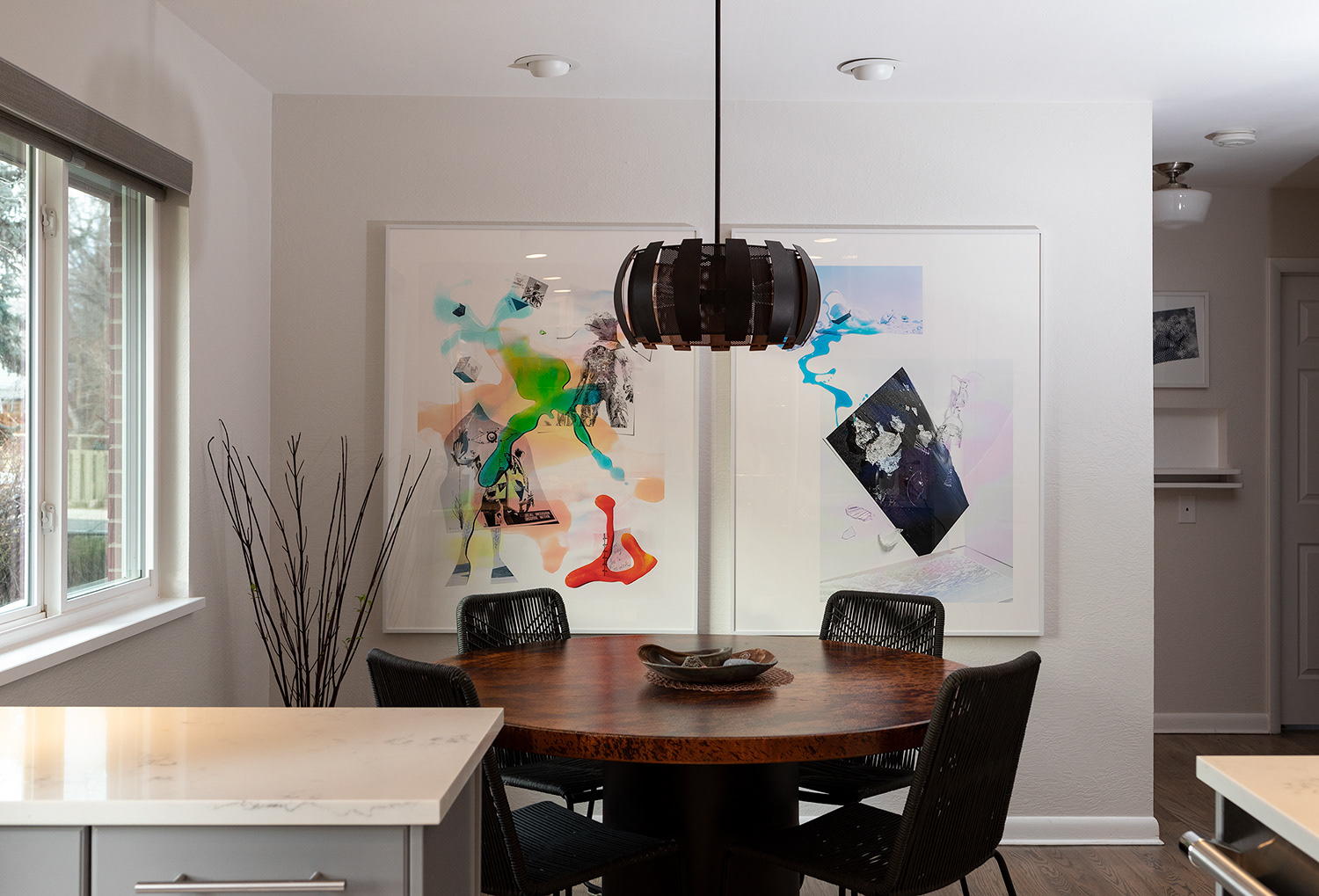 This next image was born from my deep affection for Burning Man -- the most incredible, ridiculous and freeing festival of all festivals.  As an experiment of collective dreaming, it highlights the magic of love and generosity. 
Out of the 10 principles of Burning Man, I focused this piece mostly on the principle of Radical Inclusion and living with an open heart.  It includes elements of masculine and feminine, familiar and "alien" -- all wrapped in fluid merging of childlike play.  
This image also sings at a larger size to create fresh conversation in your home or office.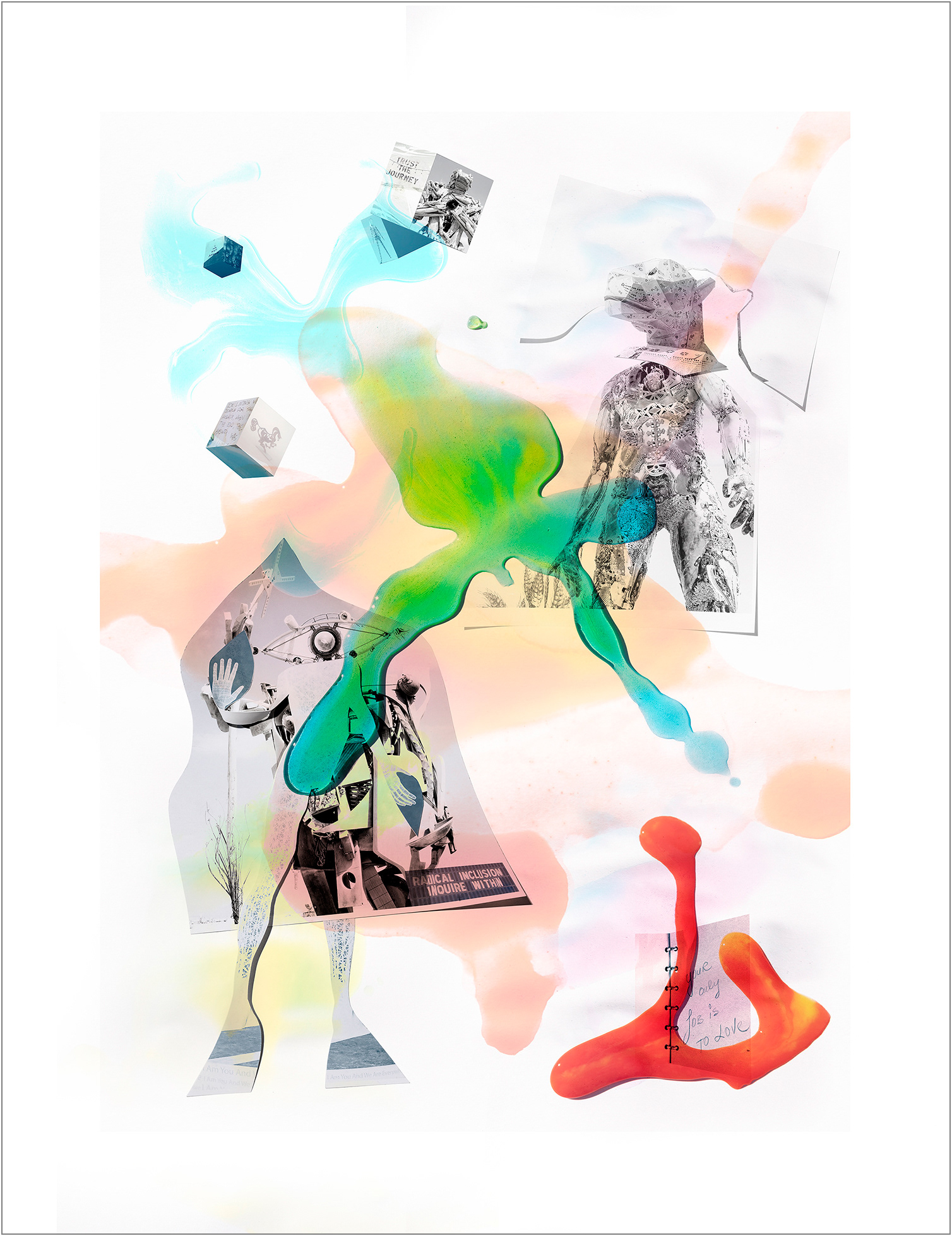 The concept of Rising Heart and bringing more heart to our interactions has been bubbling up all over the globe.  There's deep truth in Rasheed Ogunlaru's note:  "The only way to change someone's mind is to connect with them from the heart."​​​​​​​   This image reminds me of letting my heart lead the way.